People of Evermade – part 2
Say hi to Sauli, Philippe and Samuli!
The second episode of our People of Evermade blog series presents these three casually sitting designers. They may look like ordinary fellows, and that's because they are. But they're also masters of concepts, user experiences, and interfaces. They all know how to wave their hands about for a creative cause, but only one of them can actually make fluent sense doing so.
What drives and inspires these designers? How do they see the purpose of design? And why is there a labyrinth game hanging on the wall? Keep reading and you may find the answers.
Sauli Puukangas
WHEN DID YOU JOIN EVERMADE AND WHAT ARE YOUR MAIN FOCUS AREAS HERE?
My designer days at Evermade began 8 months ago when I decided to take the leap from advertising to a digital agency world. I design digital services from concepts to interfaces. I'd like to call myself a full-stack designer.
WHAT IS THE MAIN PURPOSE OF DESIGN IN YOUR OPINION?
Wow. Design is above all meant to serve the end user and to make the world a nicer place to live. The point is the same, whether you're designing digital services or furniture. Good looks are a part of it, but often not the most important thing to be focusing on. Something can be extremely useful for many purposes without being pretty, and that's usually fine. If the same thing was beautiful but horrible to use, then what good would that do?
WHAT IS YOUR DREAM DESIGN PROJECT LIKE, WHAT ABOUT THE CLIENT?
I get the biggest kicks out of things that have the potential to really revolutionize business models. So the dream project is most importantly about improving the client's business and making users' lives easier and better in some way. The client of course is someone with an open mind for challenging previously accepted models and improving upon those.
WHAT INSPIRES YOU?
Being able to do things that change something for the better. The heureka moments when a solution becomes clear – "of course this is how it should be done!". Epiphanies and simple great ideas are a great motivational boost for doing more and doing new things. Also people. Big personalities and their epiphanies. Big quotes.
FAVORITE PLACE ON EARTH?
A peaceful cottage milieu. Sauna heating up, dog unleashed and a beer in one hand.
SPECIAL TALENT?
I can lick my nose.
SUPERPOWER OF CHOICE?
Stresslessness.
WHICH FICTIONAL CHARACTER DO YOU ADMIRE?
Winnie the Pooh – "People say nothing is impossible, but I do nothing every day."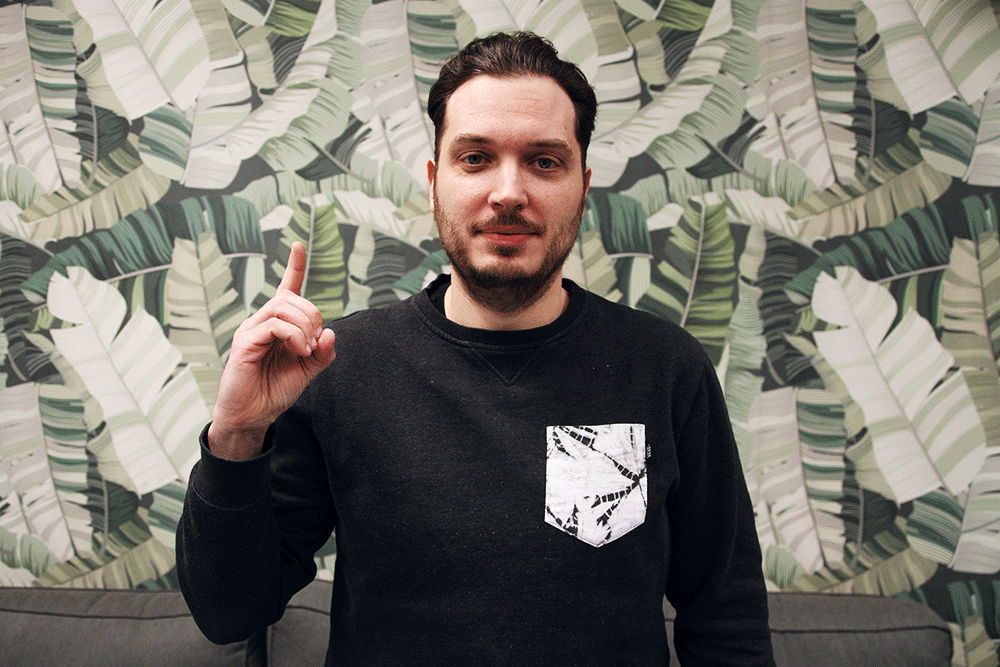 Philippe Kluk
WHEN DID YOU JOIN EVERMADE AND WHAT ARE YOUR MAIN FOCUS AREAS HERE?
I joined Evermade about three years ago. Before that, I worked as a creative designer at an agency in France and used a lot of Flash during that time (FYI Adobe Flash will finally die in 2020). Then I moved to Finland and worked as a freelancer. At Evermade, I focus on digital service design – trying to better understand and serve new and experienced users.
WHAT IS THE MAIN PURPOSE OF DESIGN IN YOUR OPINION?
Design is about creating user experiences, not just making something that looks nice. It helps the users by giving them what they want and need. Another important part of it is problem-solving, which I love to do. Especially service design helps companies build relationships with their customers and can also improve the business a lot. Design is also the tool for making things work for everyone, even disabled people.
WHAT IS YOUR DREAM DESIGN PROJECT LIKE?
I want to design for the future, with technologies like artificial intelligence, augmented and virtual reality. It could be with a world-class company like BBC, to research how the users, including disabled people, can access news more easily. It's important that the project really helps people and makes their lives easier.
3 THINGS THAT ARE ESSENTIAL TO GREAT DESIGN
Usability – there are five key factors that define it: learnability, efficiency, memorability, errors, and satisfaction. Aesthetics – simplicity, ease of use, visual appeal, and accessibility provide elements for good design. Content – many times it is excellent content that brings up the design's value.
FAVORITE EMOJI?
😬 (the grimacing face)
SPORTS OF CHOICE?
Skiing & snowboarding.
MAKE THREE WISHES
Everyone knows sign language. No egoists. People would listen more.
TELL US A RANDOM FACT
Did you know that reindeer like bananas?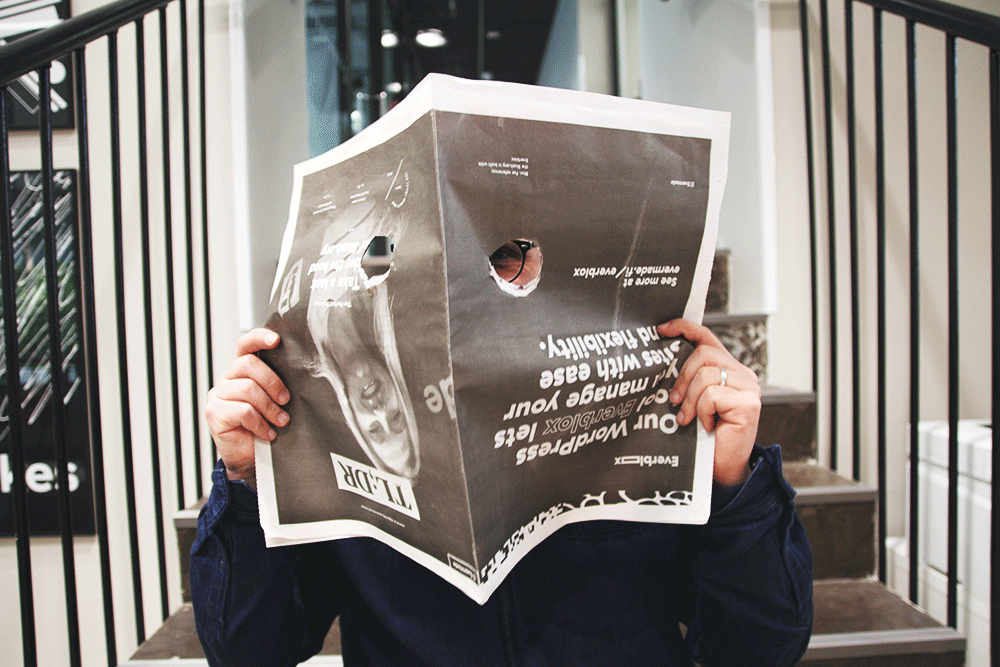 Samuli Lindberg
WHEN DID YOU JOIN EVERMADE AND WHAT ARE YOUR MAIN FOCUS AREAS HERE?
I joined Evermade 2,5 years ago. I've done all kinds of design stuff, marketing, and internal communications, but my main focus is on client projects – user interfaces and UX design, workshopping, and other design-related fiddling. Before coming here I worked as a freelancer, but in the end, that didn't feel like my kind of a thing.
WHAT IS ESSENTIAL TO GREAT DESIGN?
That the design achieves its targets, this way it makes things easier for the end-user. And better. There needs to be a real reason for doing something. With age, it has become clearer to me that there's no point in doing decorations that don't have an actual point. Even though that might sound boring. Great design can actually be boring sometimes because it just does what it is meant to do.
WHAT IS BEST ABOUT YOUR WORK?
The best and worst thing in digital design is that there are almost no limits. You can do anything. Also, the digital world is in constant change and you have to keep up – so you always get to learn and develop your skills. Thinking about projects, it's really rewarding to do something that benefits as many people as possible, like things for charitable and cultural organizations.
WHAT DO YOU DO IN YOUR SPARE TIME?
Recently I've worked on my own projects a lot. Book covers, illustrations, invitation layouts, logos, and business design. I try to stay offline, hang out with friends, dine, play board games and plan my wedding. I get in a zen mode by staring at the sea and the forest. I think time spent offline is the best way to improve your work. Even though it's important to actually work, it's essential to get inspiration from something else. It helps you to get new ideas.
YOUR FAVORITE DESIGN?
Artek 60 stool.
WHAT IS IN YOUR FANTASY PIZZA?
One sabbatical year, a sailing boat, and seamanship. Gluten-free.
DESCRIBE THE INTERNET IN ONE SENTENCE
It should be the ultimate tool for freedom of speech.
THE BEST THINGS ABOUT WORKING AT EVERMADE?
Freedom. Clients. Ethicalness.